On the search for the best tacos in Connecticut brings us to Lucky Taco in Manchester.
This inventive place has unique tacos of different varieties.
We tried the Nashville Hot, Kung Pao Chicken, and Michelada.
Nashville Hot Taco
Maybe I'm spoiled by Birdcode's Nashville hot chicken, but I was expecting so much more.
This taco is very heavy on pickles. It's really one of the main flavors.
The second most dominant flavor is mayonnaise.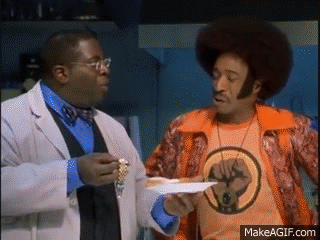 There is some good mid-tongue heat, but it's mostly on the small ampount of fried chicken pieces that taste more like deep fry than anything else.
The Rating: Nashville Hot Chicken Taco:
6/10
Kung Pao Chicken Taco
Kung Pao isn't the right way to think of this taco.
It's more like Moo Shu than anything else.
The taco is completely stuffed with veggies.
There isn't any corn starch of sugar flavor, so maybe it's a more authentic kung pao than the goopy deep fried stuff you sometimes get.
There is a slight, gradually building heat to this taco as well, which is odd.
The Rating Kung Pao Chicken Taco
7/10
Michelada Taco
This one was the star of the show.
I normally don't like Micheladas, those hot-sauce infused beer 'cocktails' that were really trendy to drink with brunch some years ago.
The main reason I'm not a fan of micheladas is they often use heavy lagers for the beer.
That's not a concern here.
The main flavor of the Michelada taco is pork.
And it's good pork too. Not too porky, but no question about what you are eating.
The sauce of the taco is where you get a very beer-forward flavor with a mellow heat.
The Rating Michelada Taco
7.5/10
https://www.instagram.com/eatthisct/
Address: 81 East Street, Vernon, CT, 06066
Menu
Phone: (860) 432-8739