Trying to find the best chocolates in Connecticut brings us to Tschudin Chocolates & Confections in Middletown.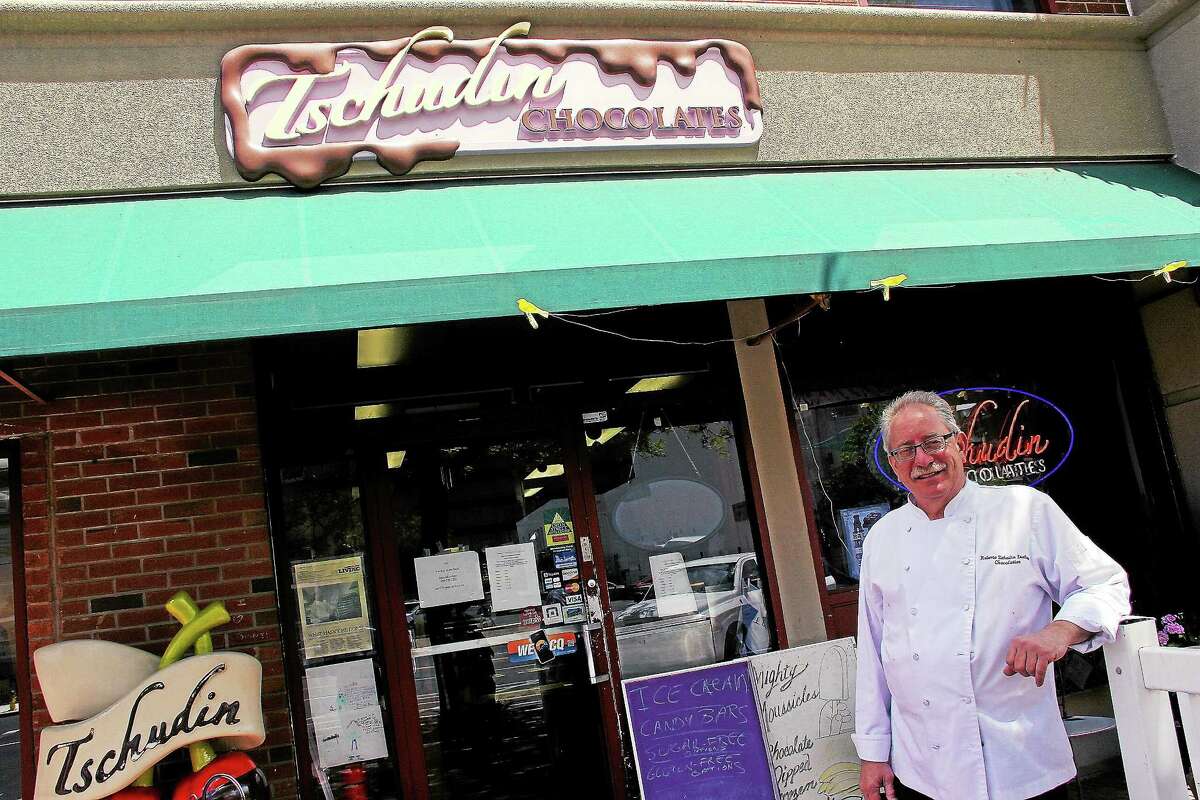 Here's the thing…
I really want to love this place.
The owner really knows what he's doing.
The truffles are inventive and imaginative.
Now I could run down a list of all of their truffles, one by one.
Though they seem to be often changing.
But instead, here is an overall impression of Tschudin Chocolates.
First, cocoa butter is a prominent flavor in many of the truffles.
Second, the 'name-flavored' truffles, those like 'peanut butter' and 'blueberry' and 'masala' will taste very much like what they are names like.
Almost to a fault.
In fact, the chocolate, which is often the star of the show, tends to take a backseat to those other flavors.
So since the best thing here is the chocolate, maybe stay away from something named after its own flavor.
Third, the 'classics' are the best. Things like 'marzipan' and 'chocolate truffle'.
So what to do here?
The Recommendation:
Pretend Tschudin is not as inventive as they are.
Pretend they are a regular old timey chocolate shop.
For all of their truffles, choose the plainest ones. The most boring. Those are the best.
Then, and only then, go wild.
Don't be a little adventurous. Go crazy.
After you've gone plain.