On the search for the best pizza in Connecticut brings us to BAR in New Haven.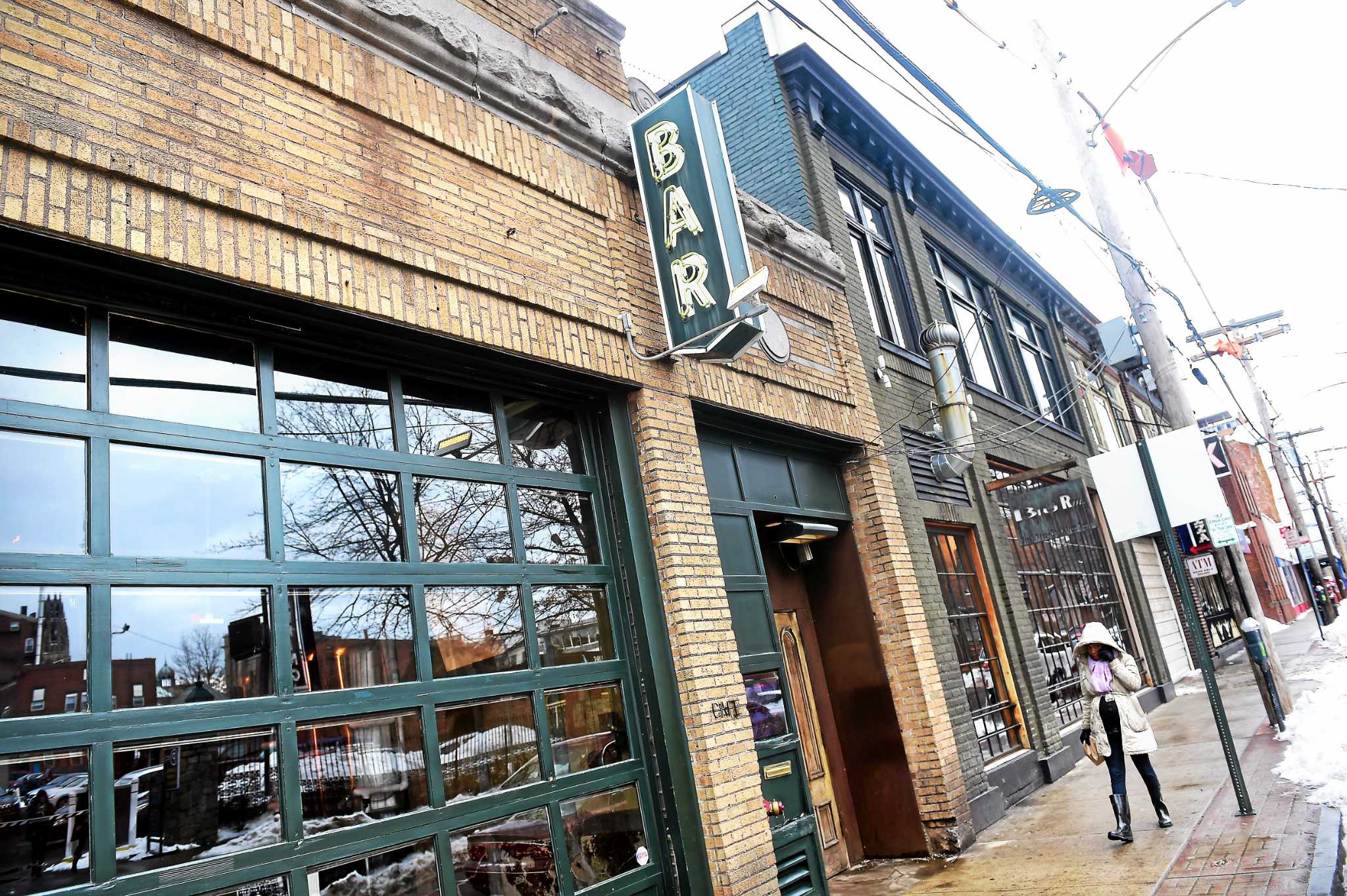 BAR, it turns out, is actually a nightclub of sorts.
They have a kitchen, and use their space to make pizza.
Supposedly, this is among the best pizza in Connecticut. That's a tall order being in a city famous specifically for its pizza.
Now the thing to get at BAR, supposedly, is the mashed potato pizza.
I didn't get that. It seemed too far afield for my first time at a place.
So I will be back, but for now let's look at the regular pizza.
I'm skeptical of food recommendations, especially pizza, that come from drunk people.
A pizza place in a nightclub seems a likely place where everyone swears the food is amazing but no one has ever had it sober.
Instead, this pizza was wonderful.
The crust is super thin, thinner than almost any pizza I've had. It's like a wafer.
The downside to this is the dough gets very soggy very quickly. There isn't much body to the crust either.
The cheese is solid, hitting that space taste-wise between fresh buffalo mozzarella and poly-o string cheese. Neither too strong nor too light.
The star of the pizza, however, is the sauce.
The sauce has this deep umami character, a meaty taste, with a bit of spiciness added to it.
The toppings, whatever you get, are great quality, but too many may easily overweight the ultra-thin crust.
The rating:
8.5/10
The recommendation:
The toppings are of very high quality, although none really stood out over the others. So get 1 or 2 of your favorite, get a red pie, and share with some friends and eat as quickly as possible. This cracker-thin crust gets soggy fast.
https://www.instagram.com/eatthisct/
Address: 254 Crown St, New Haven, CT 06511
https://www.barnightclub.com/eat
Phone: (203) 495-8924